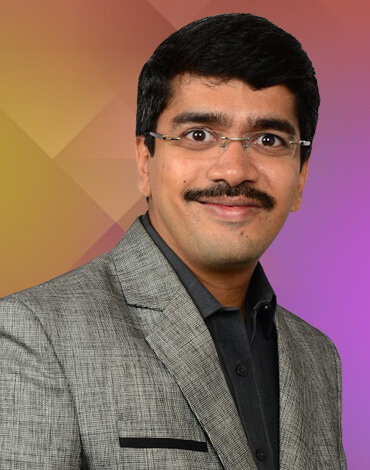 An Eminent Vastu Consultant
---
Today everybody wants to succeed in almost every walk of life. Vastu Pyramid is the one excellent way which renders all round success by making the living or workplace supportive. It is a science which restores positive energy with good vibes in home, office or business place contributing towards the success of everyone around.
Mr. Akshay S. Gharpure started his professional journey with top organisations like John Deere and Tata. However, after successfully completing the professional journey of 10+ years his inclination turned towards Vastu Pyramid as he faced some critical challenges in life. To overcome these challenges he started thorough study on scientific Vastu Pyramid techniques and later experimented them on himself to test the results.
Once he developed in-depth understanding and started receving positive outcome he began utilizing power of pyramid and earth's environmental energy to manifest abundance of health and prosperity in life. He started practicing latest technology along with traditional vedic vastu for best results. Mr. Akshay also practices combinations of various occult sciences as per the requirement.
Education Qualification
---
Mr. Akshay S. Gharpure is B.E. (Mechanical) from Pune University, and completed post-graduation from Birla Institute of Technology (Pillani). He is also a certified Vastu Consultant, Handwriting Analyst & Grapho-Therapist(Handwriting University- USA).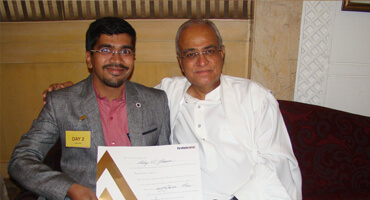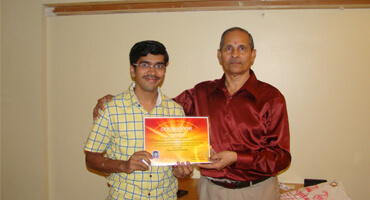 Worked with Inventor of Pyramid Yantra
---
Akshay S Gharpure is one of the few lucky ones to have practiced vastu pyramid techniques under the expert guidance of the inventor himself Prof. Dr. Jiten Bhatt, founder of Pyra Vastu, Pynergy & Inventor of the Revolutionary Pyramid Yantra.
Trained by a Veteran in Pyramid Vastu
---
Mr. Akshay S Gharpure has also been closely associated with Natekar Shree, a well-known vastu consultant. Natekar Shree Sir has been heading Jiten Pyramid Center for more than 15 years in Pune region. He also conducts certificate workshop in Vastu Pyramid and has trained over 1200 Vastu consultants.
Mr. Gharpure has been trained by Mr. Natekar Shree and Prof. Dr. Jiten Bhatt. He has worked under the guidance of both of his Guru's and is currently successfully running Jiten Pyramid Center in Pimpri Chinchwad area.